Airsoft Score Keeping Vest
The Airsoft Score Keeping Vest was designed specifically to count, record and display all Hits by Air Soft BBs while actually providing protection from Airsoft BBs or Airsoft Pellets.
The Airsoft Score Keeping Vest:
is very lightweight
is very accurate
fits like bullet proof vest
transmits all hit data to wide screen monitor scoreboard, phone or pad
This Airsoft Tactical Score Keeping Vest will add another dimension in to Airsoft Game Play, real time score keeping!
No more arguments about who was hit and who was not!
The Airsoft Vest with Technology includes:
2 scoring zones

(front & Back of Vest)

plugin for Helmet Hit Scoring

(helmet additional)

instant display of all hit data

(on wide screen monitor, phone or pad)
Wonder if our Airsoft Vest really works?
Check out Our Live Demonstration showing the Airsoft Score Keeping Vest game being setup, the vest actually being hit by real Airsoft BBs and the Score Keeping shown in Real Time!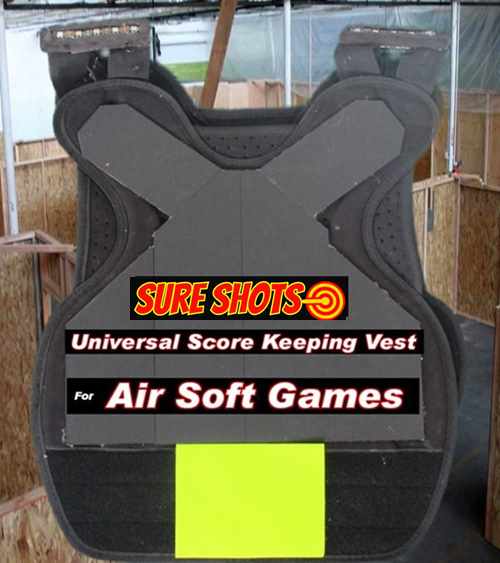 If you have any Questions about the System for Airsoft or adding the Score Keeping System to your Airsoft Field , give us a call at 304-893-6286, Send your question by Email or Use our Live Help.