Airsoft Score Keeping Information
Airsoft Score Keeping Information is provided by Sure Shots Score Keeping Vest for Airsoft to every Player and to Every Team
The Score Keeping Vest for Airsoft is the only Electronic Score Keeping System especially designed for Airsoft Game Play to give spectators & players "Real Time Score Keeping" displayed on Wide Screen Monitor, Mobile Phones or Tablets
The Score Keeping Vest for AirSoft Games fits like a Bullet Proof Vest....a must have addon for any Airsoft Business.
Knowing the Score is a Real Game Changer...Cuts down on Bad Calls from Referees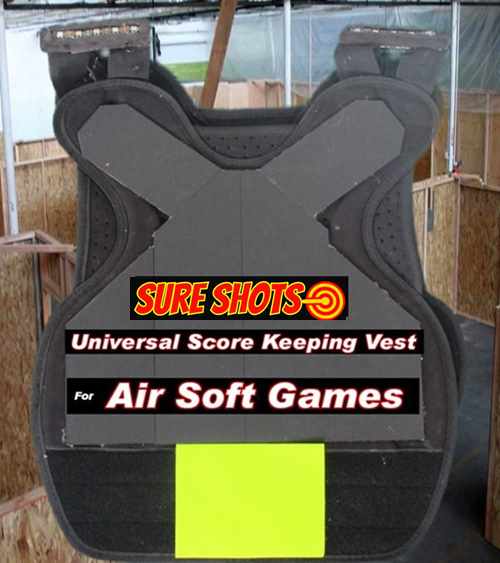 Check Out New Low Pricing for Airsoft Score Keeping Vest
If you have any Questions about the Score Keeping System for Airsoft or adding the Score Keeping System to your Airsoft Field , give us a call at 304-893-6286, Send your question by Email or Use our Live Help!
We are here the help!